High school students are putting their digital media savvy and skills to the test at an camp offering exposure to the world of game development and interactive storytelling. Game Dev Camp is an intensive, hands-on program designed for teenagers who want to combine their artistic and technical skills in a real-life setting.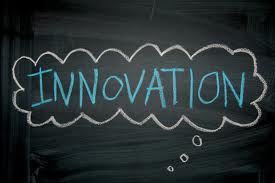 Offered at SIAT, Simon Fraser University (SFU) and sponsored by EA and GRAND NCE, the camp offers highly qualified instruction, industry-grade software and a critical thinking and problem solving approach to digital media creation. Tight deadlines complete the real-world scenario where students are expected to showcase their team's design, be it a video game or mobile app, at the final graduation ceremony.

Game Dev Camp students learn through game design instruction. Mathematical concepts such as geometry and vector math are applied in programming; art is used for animating characters; and writing skills are strengthened in storytelling. In addition to 'hard' skills, students are given an opportunity to flex their leadership and communication abilities in collaborative, multidisciplinary teams and through public speaking opportunities.

"Collaboration, programming, prototyping and design are keywords in today's burgeoning digital media industry and I think it's vital to include these skills in high school education," explained Game Dev Camp founder Dr. Magy El-Seif Nasr, also a professor at SFU and a GRAND researcher. "This camp nurtures students through practical workshops that represent production environments found in the game and software development industry."

Canada's $3.5 billion multi-disciplinary digital media sector is one of the hottest in Canada. It includes the fields of animation and special effects, video and computer games, education and training products, business applications and web marketing.

Students enrolled in the Game Development Camp have a head start in exploring a career in this growing industry. Being aware of career options, and the necessary skills required, is a tremendous asset in assisting students channel their energy towards completing high school and pursuing post-secondary education. Making industry connections through industry tours further enhances the camp experience.

Recent graduates had the following remarks about the program:
"This workshop helped me understand the value of math and physics."


"This workshop is not like school at all. The teachers did not ask us to finish the game. We finished it because we said we were going to finish it."


"This workshop taught us not only how to make a game, but also how to work in a group, how to present, how to stand, how to say hello and goodbye."
Game Dev Camps are offered as a three week intensive summer camp or a three month program after school or during weekends. Game Dev Camp recently celebrated the graduation of its Fall session. The next camp starts in February 2010.
For more information or to register, visit the Game Development Camp website.